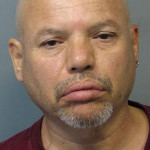 DOVER, DELAWARE (5/29/2015) Two men were arrested on drug charges after a search of a room at the Capital Inn motel on U.S. 13, Dover police said.
The arrests happened about 10 a,m. Wednesday at 1426 North DuPont Highway.
Officers found 8.5 grams of heroin, 68 methadone pills, 3 amphetamine pills, and hypodermic needles, Cpl. Mark Hoffman said.
Various pieces of drug paraphernalia consistent with heroin distribution were also discovered, Hoffman said.
Pedro Santiago, 54, was charged with possession with intent to deliver heroin, possession of a Tier 5 quantity of heroin, possession of drug paraphernalia and possession of a controlled substance without a prescription.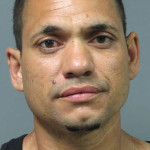 He was being held at Vaughn Correctional Center near Smyrna in lieu of $32,000 secured bond.
Luis Santos, 37,  was charged was charged with possession of drug paraphernalia. He also was wanted on three earlier court warrants.
Santos was being held at Vaughn in lieu of $9,950 secured bond.
591 bags of heroin seized, 5 arrested in Dover
Victoria's Wish: Taylor Swift, did you see this video from Dover police?