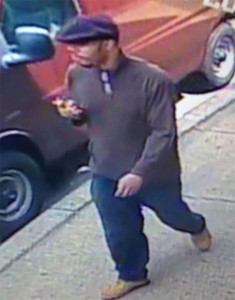 WILMINGTON, DELAWARE (5/29/2015) A WSFS bank branch was robbed in Wilmington on Thursday, city police said, and they think the same man committed two other bank robberies in the city earlier this month.
The latest robbery happened about 11:35 a.m. at 211 N. Union St.
A man about 30-40 years old approached a teller and demanded cash. The teller complied and the robber fled.
The robber was described as black, with facial hair and about 6 feet tall.
Police said they think he is the same man who robbed this same WSFS branch on May 20 and a PNC Bank branch at 300 Delaware Ave. on May 13.
Anyone with information is asked to call Detective J. Bucksner at 302-576-3629 or Detective Robert Fox at 302-576-3619.