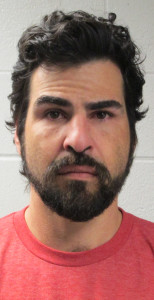 NEWARK, DELAWARE (5/29/2015) A 39-year-old man was arrested today in the grabbing of a female jogger in Rittenhouse Park last week, Newark police said.
Carlos Morciego was charged with offensive touching in the May 19 incident.
Lt. Bill Hargove said detectives received a tip from a co-worker of Morciego at a business on Marcus Court, near where the incident occurred.
Morciego was released on $100 unsecured bail.
Female jogger grabbed in Newark park; man sought
Armed robbers hit Wawa store near Newark