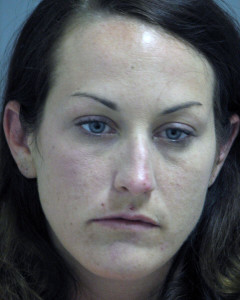 NEWARK, DELAWARE (5/21/2015) A Newark robbery suspect has been arrested in Philadelphia, Newark police said Wednesday.
Stephanie Nichole Foster, 32, of Philadelphia, was arrested Tuesday by Delaware State Police and a U.S. Marshal task force.
She had been sought in connection with an Oct. 28, 2014, robbery at the Alex and Ani store at 50 E. Main St., when she allegedly attempted to pick the pocket  of a woman and a brief fight ensued about 6:15 p.m.
Police said Foster fled without the victim's wallet but then, implying she had a gun, tried to snatch another wallet in the 100 block of E. Main St.
She was chased and captured by some witnesses about 6:45 p.m. but then escaped as they were calling 911, police said.
Cpl. James Spadola said Foster also is believed to taken a wallet from a bag at Chipotle, 136 E. Main St., between 5:09 p.m. and 6:45 p.m. The victim's credit cards were later used at several local businesses.
Police charged Foster with robbery, attempted theft under $1,500 and theft under $1,500.
She was being held at Baylor Women's Correctional Institution in lieu of $52,000 secured bail.
Spadola asked anyone with additional information to contact Detective Daniel Bystricky at 302-366-7100, ext. 3136 or Daniel.Bystricky@cj.state.de.us .