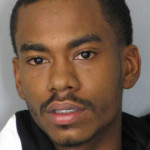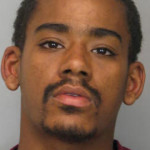 NEWARK, DELAWARE (2/12/2015) One brother was arrested and another is being sought by police after a man was stabbed in the hand during a robbery, city police reported Wednesday.
The robbery happened as the victim was walking with one of the brothers on O'Daniel Avenue about 12:15 p.m. Tuesday.
When they rounded the corner of a building, the other brother, who the victim also knew, jumped out at him with a knife in hand and "demanded everything he had with him," Sgt. Gerald J. Bryda said. The victim then grabbed the knife.
"At this time, the acquaintance joined the knife-wielding suspect in assaulting the victim and removing his cash and jewelry," Bryda said.
The victim was taken to Christiana Hospital for treatment of a serious injury caused by the knife during the struggle.
He said the brothers were identified as Daquan Stevenson and Roland Stevenson.
Officers found Daquan Stevenson, 21, at his home in the 100 block of Madison Drive and took him into custody.
A warrant was issued for the arrest of Roland Stevenson, 24, of the same address, and he is still being sought, police said.
Both face charges of robbery, assault, conspiracy and possession of a deadly weapon during commission of a felony.
Daquan Stevenson was being held at Young Correctional Institution in Wilmington in lieu of $52,000 secured bail.
Bryda asked anyone with information to contact Detective James Skinner 302-366-7100, ext. 3135.
Tips also may be submitted anonymously through Delaware Crime Stoppers, which offers rewards, at 800-847.3333 or www.tipsubmit.com.