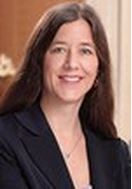 DOVER, DELAWARE (5/5/2015) Gov. Jack Markell on Monday announced his choice for the next director of the Delaware Economic Development Office.
The governor will nominate Deputy Director Bernice Whaley for the top DEDO position.
If confirmed by the state Senate, she would succeed Alan Levin, who is resigning.
"Bernice is a remarkable person who has overcome significant personal challenges and adversity to succeed in business and in the public sector," said Markell. "Over 25 years, she was a vital piece of the team that grew Happy Harry's from a local retailer with 13 stores into the leading drug store chain in our state and region. She knows what it takes to create and grow a business, and since joining DEDO in 2009, she has brought that experience to work for Delaware businesses."
Raised by a single mother who died when she was a teenager, Whaley attended the University of Delaware while working full time. After graduation, Whaley took an entry-level position managing inventory at Happy Harry's, which had only 13 stores and about 100 employees.
Over the next 25 years as Happy Harry's grew to 76 stores and 2800 employees, Whaley served as vice president of distribution and inventory management, managing all aspects of Happy Harry's inventory, supply chain, and operation of distribution centers. After the sale of Happy Harry's to Walgreens, Whaley worked for Karabus Management, which provided management consulting on logistics, merchandizing, and reorganization for national and international retailers.
Levin was the top executive at Happy Harry's, which was founded by his father.
"It's an honor to be nominated by Governor Markell," said Whaley. "If confirmed, I want to build on DEDO's successes and focus on enhancing the support we offer to small businesses."
Markell also announced he will nominate Secretary of State Jeff Bullock to become chairman of the Diamond State Port Corp. when Levin, who is the current chairman, steps down at the end of June. Bullock currently serves as vice chairman.