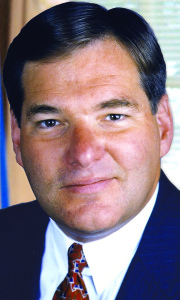 DOVER, DELAWARE (4/30/2015) Alan Levin, Delaware economic development director since 2009, is leaving his state post to join the restaurant company started by his late friend Matt Haley.
In July, Levin will join SoDel Concepts, a successful restaurant and hospitality company in Sussex County, Gov. Jack Markell announced today. Levin will be a senior advisor to the management team.
"Alan took his position at a particularly challenging economic time," said Markell. "Alan has shown great leadership during six years that have been marked by great progress in recovering from the Great Recession and addressing the challenges of the 21st century."
Levin was president and CEO of the Happy Harry's pharmacy chain, founded by his father, before it was sold to Walgreens in 2006.
Markell plans an announcement about Levin's successor at DEDO in the coming days.