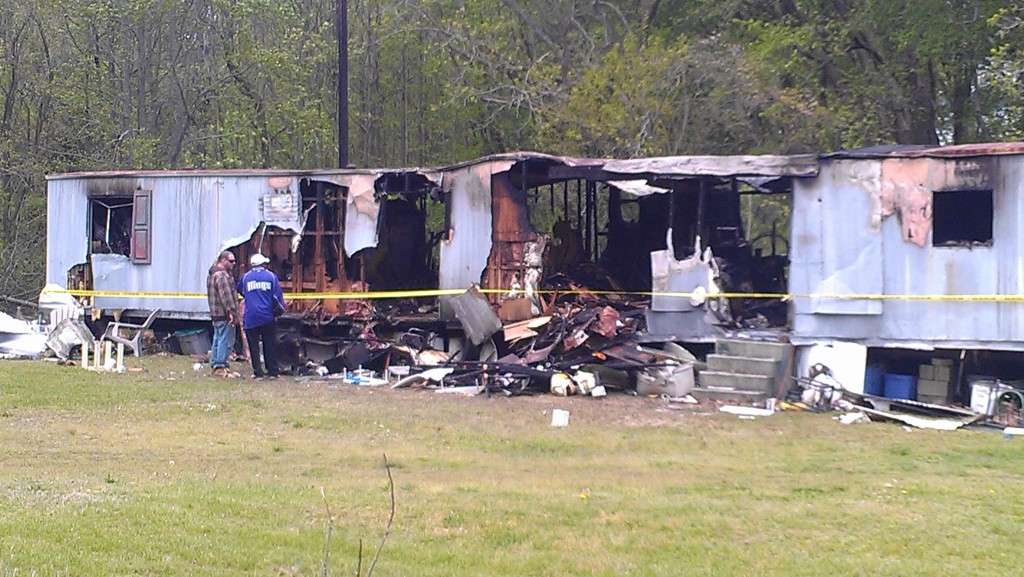 FELTON, DELAWARE (5/1/2015) Fire destroyed a mobile home northeast of Felton this morning, authorities said.
The fire broke out shortly after 9:30 a.m. in the 900 block of Plymouth Road and the trailer was engulfed in flames when Felton firefighters arrived.
An occupant who escaped from the home was treated at the scene for smoke inhalation, said Michael Chionchio, assistant state fire marshal.
Investigators from the state Fire Marshal's Office determined the blaze began on a bed with a clothes iron that had been mistakenly left on and ignited the bedding. The cause was ruled accidental.
Chionchio said damage was estimated at $20,000.
He said there were no smoke alarms in the home.