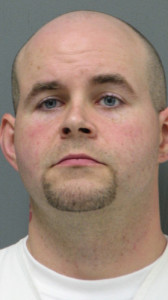 MILFORD, DELAWARE (3/13/2015) A Bridgeville man has been arrested in connection with two burglaries at a Shore Stop store on Bay Road (Route 1), Milford police said Thursday.
The after-hours break-ins happened Jan. 18 and 20.
Joshua C. Hillard, 31, was charged with burglary, possession of burglar tools, theft under $1,500 and criminal mischief over $1,000.
Police said he removed merchandise from the store on both occasions.
Hillard was being held at Sussex Correctional Institution in lieu of $15,000 secured bond.