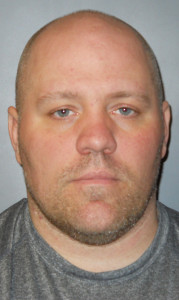 DELAWARE (3/13/2015) A Maryland registered sex offender has been charged with sexual solicitation of a minor in Delaware, where he was working in Newark as a martial arts instructor under a false name, authorities said.
James Blankenship Jr., 37, of Barclay, Maryland, was arrested Feb. 27 after being extradited to Delaware. He had been convicted of sexual abuse of a minor in 2006 when he was a Baltimore County police officer in Maryland.
Blankenship was working here under the name Mark H. Hafer, according to Carl Kanefsky, spokesman for the Delaware Department of Justice. The name of the martial arts facility was not released.
The department's Child Predator Task Force alleges Blankenship began an online conversation with an undercover investigator on a social network, then moved to texting.
The person being communicated with was told numerous times he was communicating with an underage boy, which he indicated that he was OK with, Kanefsky said.
Blankenship, charged with two counts of sexual solicitation of a minor, was being held at Vaughn Correctional Center near Smyrna in lieu of $100,000 cash bail.