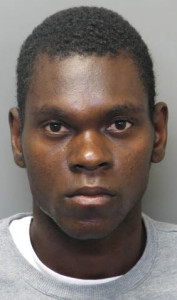 MILFORD, DELAWARE (3/11/2015) A Milford man has been jailed after being charged with kicking a pregnant woman during a domestic dispute, city police reported Tuesday.
The incident happened about 5:40 p.m. Monday at a residence in the Valley Run Apartments.
Police said Olvince Mompremier was arguing with a 33-year-old woman and during the dispute he shoved her to the ground and kicked her in the stomach.
The woman was taken by ambulance to Bayhealth Milford Memorial Hospital and was admitted for treatment, Detective Dwight Young said.
Mompremier was being held at Sussex Correctional Institution near Georgetown in lieu of $25,000 cash bond.