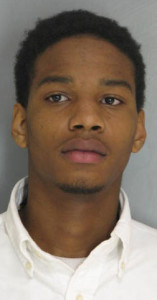 WILMINGTON, DELAWARE (2/11/2015) An 18-year-old bicyclist was arrested Tuesday on gun and drug charges, city police reported today.
Tyreek Ducette, of Wilmington, was charged with carrying a concealed deadly weapon — a .22 caliber revolver — and possession of a small amount of marijuana as well as traffic violations.
Officers Danielle Watson and Jose Vasquez arrested Ducette about 11:30 p.m. in the 200 block of Delamore Place.
Ducette was being held in Young Correctional Institution in lieu of $4,050 secured bail.
Suspect arrested in Wilmington shooting