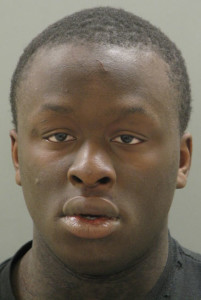 SMYRNA, DELAWARE (2/15/2015) A 23-year-old man wanted in an October robbery attempt has been arrested, Smyrna police said today.
Roy Kolaco, of the 300 block of Arctic Lane in Smyrna, was arrested early Wednesday by state troopers at a Newark-area hotel, Cpl. Brandon Dunning of Smyrna police said.
He was turned over to Smyrna police and charged with attempted armed robbery. Kolaco was being held at Vaughn Correctional Center in lieu of $115,100 cash bond.
About 11 p.m. on Oct. 31, police said, Kolaco held a gun to the head of a victim in an apartment building on Peach Circle but then he and another person fled empty-handed.