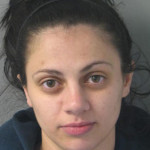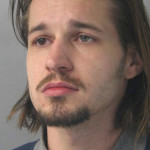 REHOBOTH BEACH, DELAWARE (2/11/2015) A tip from the public led to the arrest of two suspects in the burglary last month at the Rehoboth Toy and Kite Co., city police said Tuesday.
After surveillance images were released, police said Morgan Gunser, 22, of Rehoboth, was identified through an anonymous tip and subsequently her boyfriend, Braedon Zinser, 26, of Rehoboth, also was linked to the Jan. 29 burglary
They were arrested Monday at Zinser's home and a search found evidence linking them to the crime, police said.
Both were charged with burglary, wearing a disguise, possession of burglary tools, tampering with evidence, conspiracy, theft under $1,500 and criminal mischief.
Zinser was being held at Sussex Correctional Institution near Georgetown in lieu of $12,000 secured bond. Gunser was being held at Baylor Women's Correctional Institution near New Castle in lieu of $12,000 secured bond.
Kite store burglar returns to clean up blood