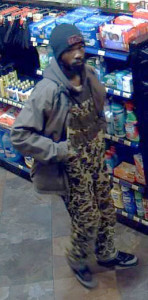 DELMAR, DELAWARE (2/11/2015) Two men have been arrested and a third is being sought in connection with numerous burglaries and the theft of appliances over the past year, state police said Tuesday.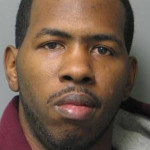 Sylvester Hicks, 31, was charged with racketeering and other charges after he was arrested at his home on Foreman Avenue in Lincoln on Monday. Police said he was the head of an organized criminal enterprise responsible for stealing appliances or construction materials from newly constructed or model homes. Others would commit the burglaries and then take the stolen property to his home, police said.
A search of his home turned up more than 20 appliances stolen from around Sussex County, police said.
The arrest of Hicks came after detectives began surveillance on a Chevrolet Express van believed used in the crimes. About 3 a.m. Monday, the van was spotted leaving Clayton Homes in Delmar and troopers stopped it in the area of Crooked Road in Lincoln.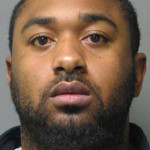 The two men inside jumped out. Police captured the driver, identified as Carlos L. Daniels, 29, of Lincoln, but the other man escaped.
Detectives found numerous appliances inside the van, police said, that had been stolen from Clayton Homes earlier that morning.
Hicks and Daniels were both charged with racketeering, nine counts of burglary, three counts of theft over $1,500, conspiracy and criminal mischief. The were committed to Sussex Correctional Institution near Georgetown in lieu of $60,000 secured bond.
Police asked anyone with information on the third suspect to contact Detective J. Rowley at 302-856-5850 ,ext. 223.
Tips also may be submitted anonymously through Delaware Crime Stoppers, which offers rewards, at 800-847.3333 or www.tipsubmit.com.
2 men arrested, linked to 52 appliance thefts from homes