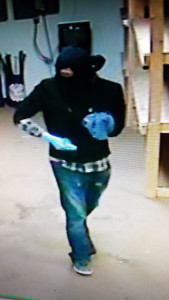 REHOBOTH BEACH, DELAWARE (2/2/2015) A burglar broke into the Rehoboth Toy and Kite store on the boardwalk, suffered cuts to his hands and wrists in the process before fleeing with cash but then returned with an accomplice to clean up the blood, city police reported today.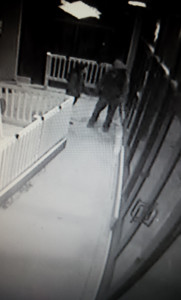 Based on a review of surveillance images, police said the break-in happened about 11:30 p.m. Thursday.
A man with shoulder-length hair, wearing jeans, a dark jacket, plaid shirt and dark T-shirt covering his face used what appeared to be a hammer to break the front-door glass. Inside, he removed paperwork from a safe and a cash box from a register before leaving.
He left the business but returned about 1:45 a.m. Friday with a female accomplice — described as having long dark hair and a dark sweatshirt.
The female unsuccessfully attempted to clean up the blood around the glass door, police said.
Various surveillance cameras in the area captured their actions, police said.
Anyone with information is asked to call Detective Tyler Whitman at (302) 227-2577
Tips also may be submitted anonymously through Delaware Crime Stoppers, which offers rewards, at 800-847-3333 or www.tipsubmit.com.