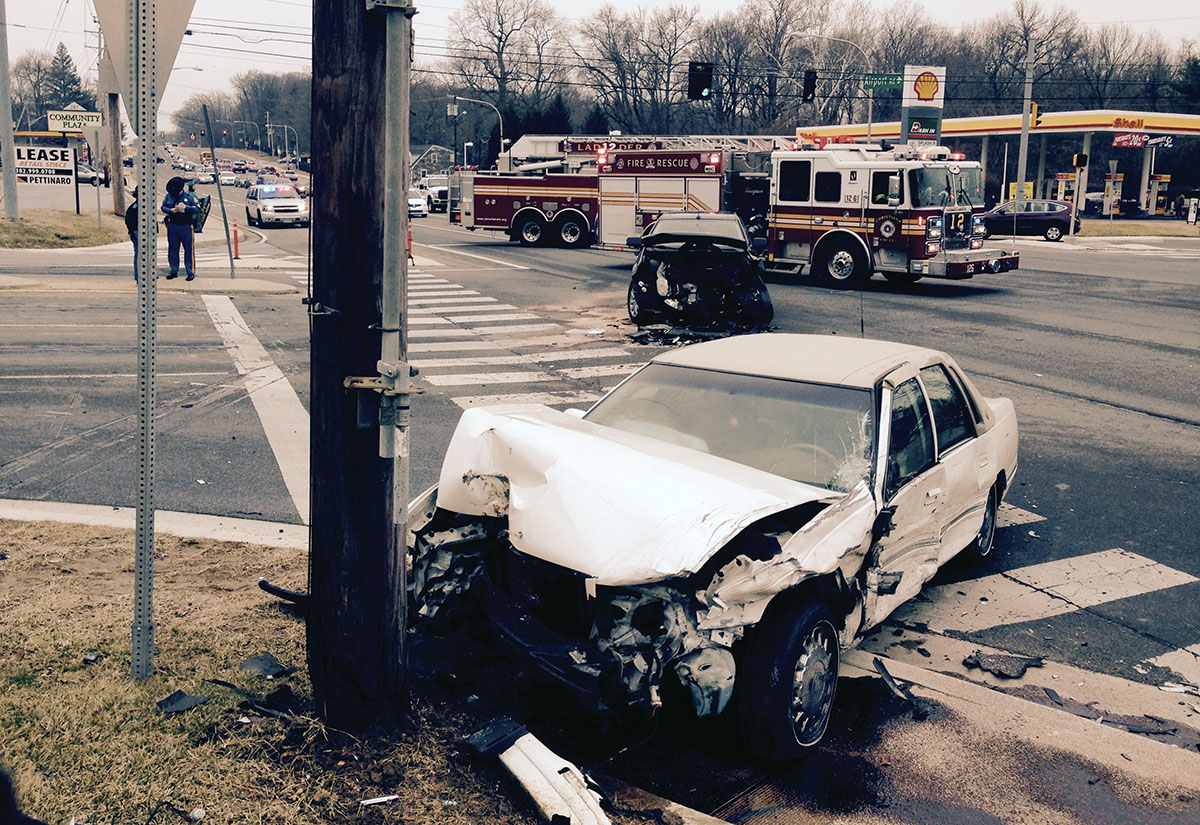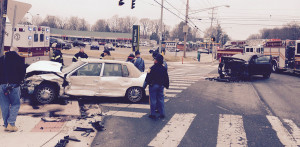 NEW CASTLE, DELAWARE (2/9/2015) Two people were taken to a hospital after a collision on Route 273 near New Castle this afternoon, according to reports from the scene.
The accident happened shortly after 1 p.m. at Airport Road.
After two cars collided in the intersection, one of them, a Cadillac, struck a utility pole, breaking it in half.
A woman in one car and a male in the Cadillac were treated at the scene by New Castle County paramedics and taken to Christiana Hospital.
State police are investigating the crash.
5 hurt in fiery crash on Naamans Road at  I-95