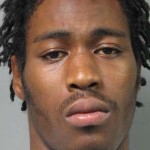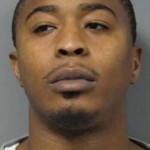 DOVER, DELAWARE (2/8/2015) An argument inside Bubba's night club in Dover continued outside as the business was closing early today, with a man assaulted and gunshots fired into an automobile, city police said. One man was arrested and another is being sought by police.
The incident began about 1:10 a.m. at 865 N. DuPont Highway (U.S. 13).
Officers in the area heard gunshots as a large crowd was gathering. Witnesses told them that Naquan Ingram and Agmere Matthews, both of Dover, had been arguing inside the club with a 32-year-old man who they and several others then assaulted outside, police said.
The victim and his 33-year-old girlfriend managed to get into their car, but then Ingram and Matthews, each armed with a handgun, shot at them several times, police said.
"Officers located the victims and their vehicle, which had numerous bullet holes in it," Lt. Jason Pires said. But he said neither of the two inside the car had been struck.
The man was taken to Bayhealth Kent General Hospital for treatment of minor injuries and released, Pires said.
Later in the morning, officers stopped a vehicle in the area of Capital Green and found Ingram inside, as well as a .40 caliber handgun that had been stolen from Salisbury, Maryland, Pires said.
Ingram, 32, of the 100 block of S. Governors Blvd., was charged with assault and related counts. He was being held at Vaughn Correctional Center in lieu of $29,100 cash bond.
Matthews, 21, of the 300 block of Nimitz Road, is still being sought by police on assault and related charges.
Pires asked anyone with information to call 302-736-7111.
Tips also may be submitted anonymously through Delaware Crime Stoppers, which offers rewards, at 800-847-3333 or www.tipsubmit.com.
 Dover police: Man charged after child injured by shaking