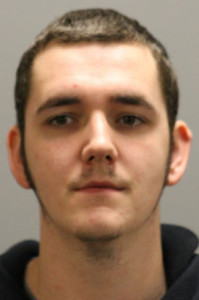 DOVER, DELAWARE (2/4/2015) A 26-year-old Dover man was charged with child abuse after shaking his child over a 2-month period and causing serious injury, city police said this morning.
Brendon P. Smith was arrested about 4:35 p.m. Tuesday at his home in the 600 block of Ross St.
Officers had been called to Bayhealth Kent General Hospital, where the 2-month-old child was treated before being flown to Nemours/A.I. DuPont Hospital for Children in Rockland.
"Detectives quickly realized the suspect Brendon P. Smith shook his two-month-old infant child several times over the course of a two-month period causing severe head injury to the child," Lt. David Spicer said.
He said the infant had multiple hemorrhaging to the brain.
Smith was charged with three counts of first-degree child abuse and endangering the welfare of a child.
He was being held at Vaughn Correctional Center in lieu of $305,000 bail, Spicer said.
Dover police seek tips on homicide