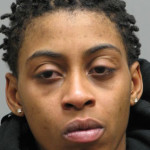 MILFORD, DELAWARE (2/5/2015) A carjacking attempt led to the arrest of five people and one other is still sought, city police said today.
The incident began Jan. 28 when state police asked Milford officers to stop two vehicles involved in a Milton incident, Milford Detective Dwight Young said.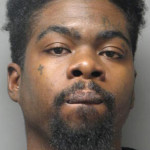 Following that incident, the victim of the later carjacking attempt followed a vehicle occupied by  Shadaira Harris, 21, and Sheena Floyd, 25, both from Ellendale, to the area of South Washington and Southeast Third streets in Milford, Young said.
He said Harris and Floyd then called four men at a home in the 200 block of S. Washington St., who arrived and assaulted the victim inside the vehicle and removed property, and tried to take the vehicle by forcing the victim out.
The victim tried to drive off, with the four attackers inside, but collided with a parked car and caused damage at a home.
A good Samaritan then intervened and the four men ran off.
Young said a Milford K-9 team tracked the four to their home and an investigation identified the attackers as Jamaal Harpe, 23; Timothy Jarvis, 19;  Kareem Trammell, 20; and Aubrey Jarvis, 23. They were each charged with robbery, attempted carjacking and related counts.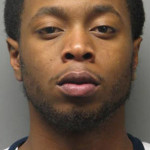 Aubrey Jarvis, Timothy Jarvis and Harpe were committed to Sussex Correctional Institution near Georgetown in lieu of $1050 cash bond. Trammell was committed to SCI in default of $23,500 secured bond.
Harris was charged with reckless endangering, offensive touching, conspiracy and criminal mischief and was released on $3500 unsecured bond.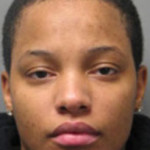 Shadaira Harris was charged with Reckless Endangering 2nd, Offensive Touching, Conspiracy 2nd and 2 counts of Criminal Mischief Under $1000 and was released $3500.00 unsecured bond.
Young said police have warrants for the arrest of Floyd. He asked anyone with information to call him or Detective John Horsman at 302-422-8081, or use milfordpolicede.org/Leave-a-Tip.
Tips also may be submitted anonymously through Delaware Crime Stoppers, which offers rewards, at 800-847-3333 or www.tipsubmit.com.