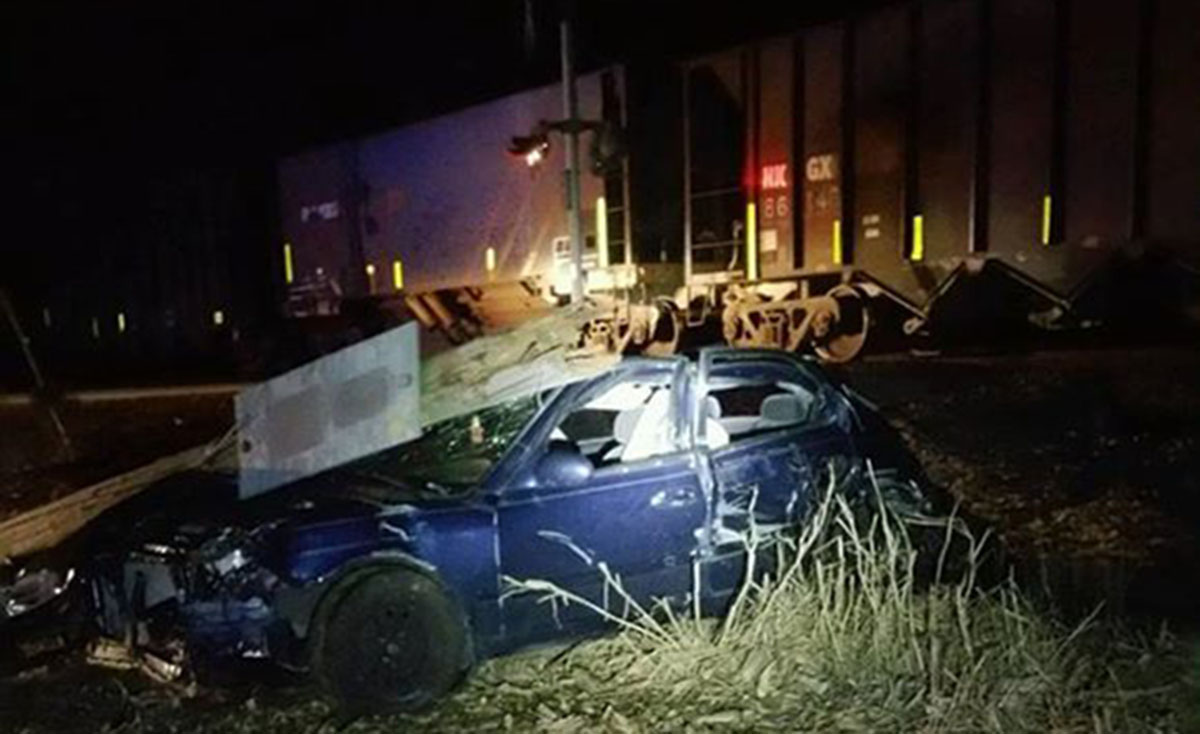 GEORGETOWN, DELAWARE (2/16/2015) The driver of a car survived after crashing into a moving train and sheering a utility pole Thursday night near Georgetown, state police said.
The accident happened about 8:10 p.m. as a 2003 Hyundai Sonata was westbound on Park Avenue (U.S. 9 truck route) approaching the tracks east of South Bedford Street.
A northbound Norfolk-Southern train with two engines and 79 cars already was crossing the roadway with the flashing red signals activated and the car failed to stop in time, police said.
The Sonota struck the wheels of one of the train cars and spun around off the north side of the road where it sheered the pole before coming to a stop. The train came to a stop and there was no derailment.
Police said the driver of the car was wearing a seat belt and wasn't hurt, nor was anyone on the train.
Troopers were still investigating and charges are pending.
The roadway was closed while crews inspected the train and replaced the pole.
The Delaware State Police are currently investigating a crash involving a car striking a moving train.