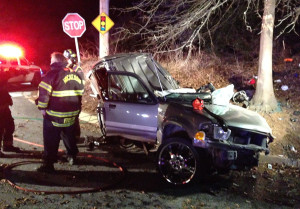 HOCKESSIN, DELAWARE (2/4/2015) State police today released the name of a 19-year-old man who died early Sunday in the crash of an SUV on Route 41 (Newport Gap Pike).
Juan Manuel Martinez-Castandeda, of Kennett Square, Pennsylvania, died about 2:20 a.m. when his Mercury Mountaineer overturned after sideswiping a car that he had passed north of Graves Road.
Police asked anyone with information on the crash to contact Sgt. Philip Dzielak at 302-365-8483.
Young man dies in Hockessin SUV crash on Route 41
26-year-old man killed in Hockessin crash