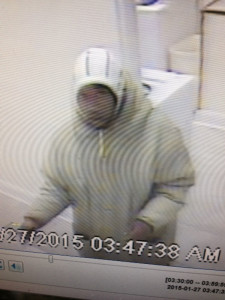 REHOBOTH BEACH, DELAWARE (2/2/2015) A man who broke into the Star of the Sea Condominiums on the boardwalk stayed inside for three hours, eating food and watching television in the office area, city police reported today.
Police said the burglar has been identified by surveillance footage and they are asking for the public's help in locating him.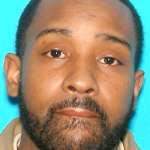 The break-in happened about 3 a.m. Tuesday, with the burglar using a flat-edged tool to pry open the doors and to pry the washer/dryer coin collection bin.
He finally left about 6 a.m., walking north on the boardwalk.
Police said the man has been identified as Mark Kent Black Wilson, 36, of Smyrna, and he is wanted on burglary and theft charges.
Anyone with information is asked to contact Detective Tyler Whitman at 302-227-2577.