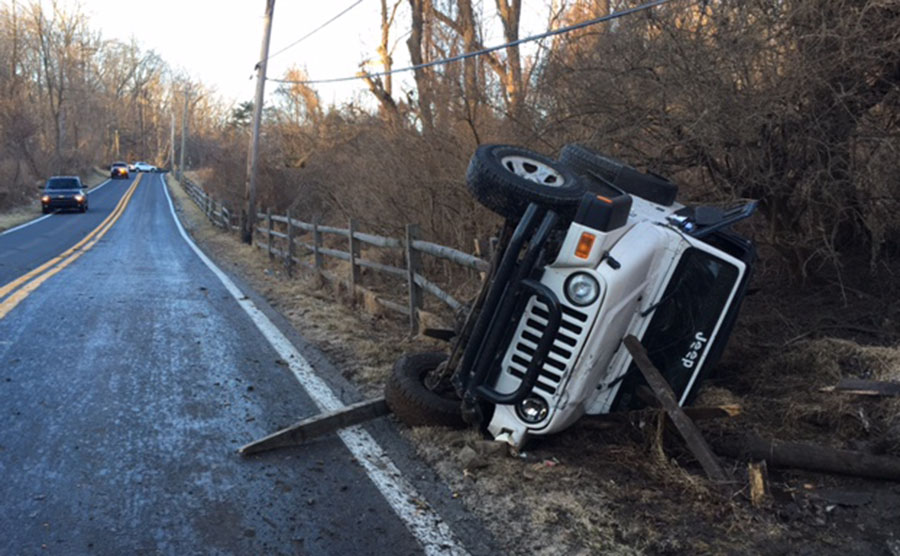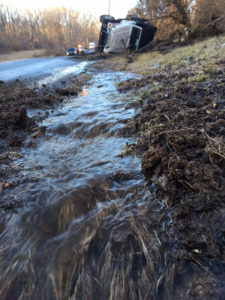 MONTCHANIN, DELAWARE (2/13/2018) A 40-year-old woman was injured this morning when her SUV crashed and rolled over along Thompsons Bridge Road, authorities said.
The crash happened about 7:20 a.m. in the 3900 block, said New Castle County Paramedic Senior Cpl. David J. McKinney Jr.
The woman was able to get out of the Jeep Wrangler before emergency crews arrived.
She was treated at the scene for a hand injury and then taken on a Talleyville Fire Company ambulance to Christiana Hospital in Stanton.
McKinney said she was in stable condition.
The crash is under investigation by Delaware State Police.
Fatal crash happened in heavy rain