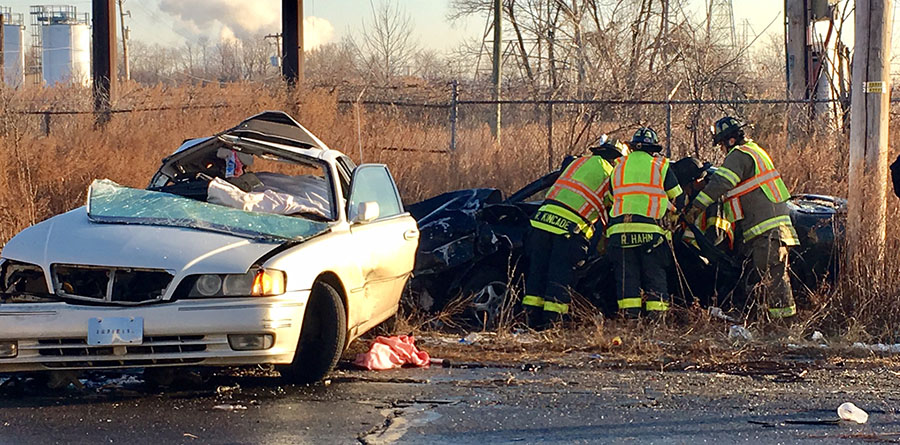 WILMINGTON, DELAWARE (1/10/2018) A 46-year-old woman was killed and another driver critically injured in a two-vehicle crash in Wilmington this morning, according to city police.
The crash happened about 7:50 a.m. in the 200 block of Christiana Avenue.
Both drivers were trapped in the wreckage and extricated by Wilmington firefighters.
The woman driving an Infiniti Q45 was pronounced dead at the scene and the male occupant of a Nissan Maxima was flown to Chrsitiana Hospital in Stanton on a Delaware State Police helicopter.
At approximatley 7:52 am, this morning, Wilmington Police were summoned to the 200 block of Christina Avenue regarding a motor vehicle collision.
Christiana Avenue was closed between A Street and Bradford Street as police investigated.
New Castle County paramedics also responded.
Fatal crash reported on Red Lion Road