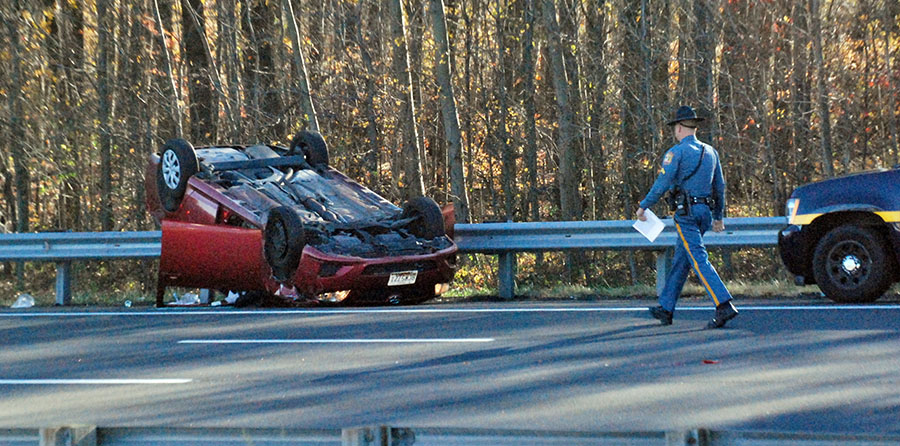 CHRISTIANA, DELAWARE (11/23/2017) A 30-year-old woman suffered a head injury in a rollover crash on northbound Interstate 95 this morning, authorities said.
The crash happened about 9 a.m. near the service area.
The woman was able to get out of the overturned vehicle herself, said Paramedic First Class Yvonne T. Russell of New Castle County paramedics.
She was taken to Christiana Hospital in Stanton by an Aetna Hose, Hook & Ladder Company ambulance. Russell said the woman was in stable condition.
According to reports from the scene, three vehicles were involved in the crash and two other people with minor injuries also were taken by ambulance to Christiana Hospital.
The crash caused a miles-long backup beginning in Maryland.
The crash is under investigation by Delaware State Police.
Christiana Fire Company also responded.