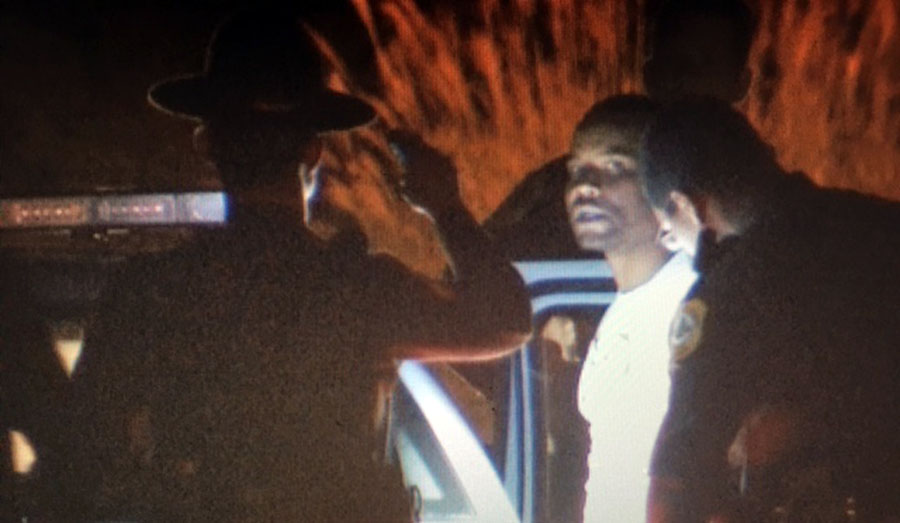 WILMINGTON, DELAWARE (10/18/2017) A multi-state manhunt for a Delaware man sought in connection with five shootings in Maryland and a shooting in Wilmington today has ended with his capture, authorities said. Three of the victims in the Maryland shootings died.
The Harford County (Maryland) sheriff tweeted that Radee Labeeb Prince had been taken into custody in Delaware tonight by ATF agents and other law enforcement. University of Delaware and Wilmington police also reported the suspect had been taken into custody.
Wilmington Police Chief Robert Tracy said Prince was captured after a witness called into a tip line and reported seeing a man walking near Glasgow High School in Glasgow.
The Wilmington shooting happened about 11 a.m. at 28th Street Auto Sales and Service in the 2800 block of Northeast Blvd. The victim was shot twice but survived and was being treated at a hospital, authorities said.
Prince, 37, of the 500 block of Kiamensi Road west of Newport, was last seen fleeing in a black 2008 GMC Acadia SUV.
After an all-day search, police focused on the Glasgow area after a witness reported at 5:35 p.m. seeing Prince walking away from the SUV in the Cobble Creek Cove neighborhood toward Glasgow High.
At 6:46 p.m., Prince was seen walking on Thanksgiving Way, behind the Four Seasons Shopping Center, which is across Route 896 from the high school. He was captured by three ATF agents after a brief foot chase, Tracy said, and a firearm he discarded during the chase was recovered.
Police said Prince knew all of the victims.
About 9 a.m. five people were shot, three of them fatally, at a kitchen counter company in Edgewood, Maryland.
Prince had worked at the company, and all of the Maryland victims were employees of the company, Advanced Granite Solutions in the Emmorton Business Park, authorities said.
Police said Prince has family in the Wilmington area.
The FBI, Maryland State Police, Delaware State Police, Harford County (Maryland) Sheriff's Office and Pennsylvania State Police were involved in the search for Prince.
26-year-old man wounded in Wilmington shooting