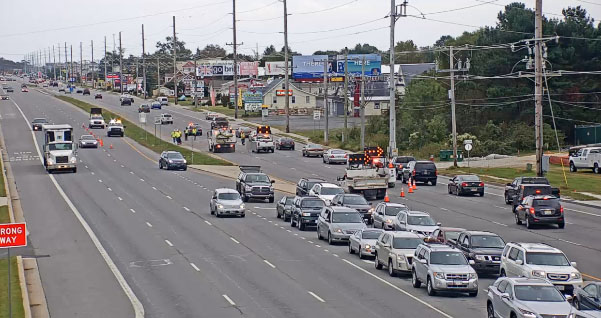 LEWES, DELAWARE (10/9/2017) A 40-year-old man died this afternoon in a head-on crash near Lewes, the Delaware State Police said.
The crash was reported at 1:19 p.m. on Route 1 (Coastal Highway) just south of Dartmouth Drive.
Police said Thomas C. Frederick of Lewes was northbound driving a 2000 Toyota Tundra pickup in the left lane when for undetermined reason the truck crossed the grass median and struck a 2015 Chrysler 200 sedan that was southbound in the left lane.
Frederick was taken to Beebe Healthcare's hospital in Lewes, where he was pronounced dead.
Police said he hadn't been wearing a seat belt.
The driver of the sedan, a 25-year-old Lewes woman, also was taken by ambulance to Beebe and treated for injuries police described as not life-threatening. Police said she was wearing a seat belt.
Several lanes were closed as police investigated and the wreckage was cleared.
Police release name of 24-year-old man killed on Route 1 near Fenwick Island