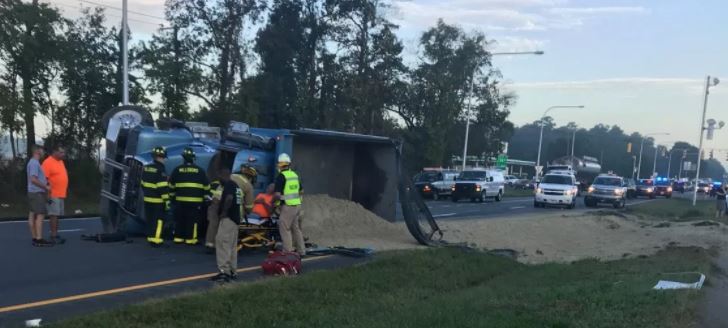 MILLSBORO, DELAWARE (10/10/2017) A dump truck overturned, spilling its load of sand, after colliding with an SUV north of Millsboro this morning, Delaware State Police said.
The collision was reported at 7:26 a.m. on southbound U.S. 113 (DuPont Boulevard) just south of the Hardscrabble Road (Route 20) intersection.
Police said injuries were reported but there were no immediate details.
The left southbound lane of U.S. 113 remained closed as police investigated.
Man killed in head-on Route 1 crash near Lewes is identified