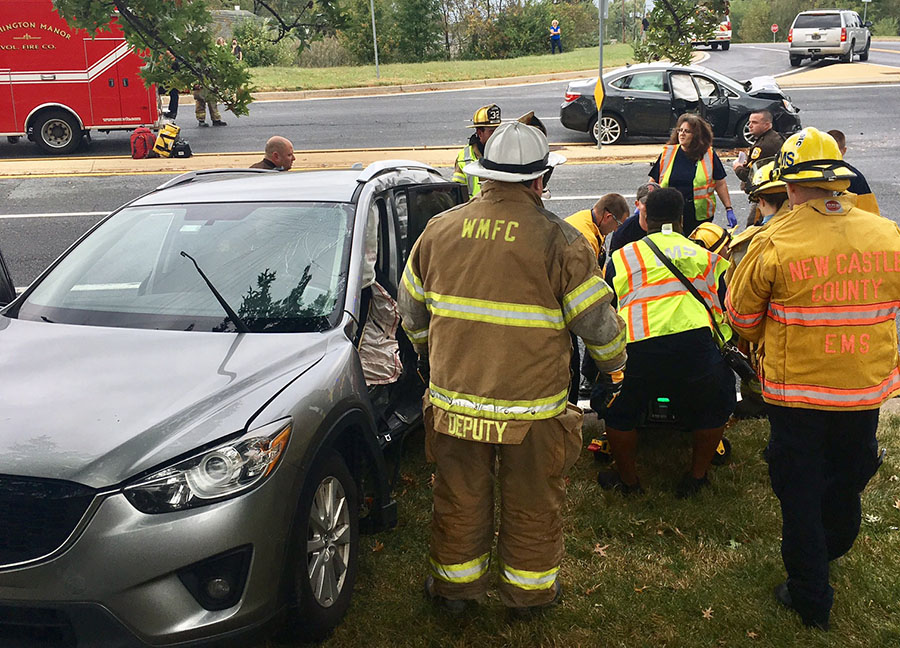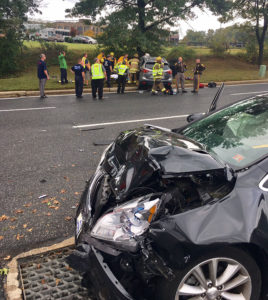 NEW CASTLE, DELAWARE (10/9/2017) Two people were injured in a two vehicle crash near New Castle this afternoon, authorities said.
The crash was reported at 2:50 p.m. at Corporate Circle and Commons Boulevard.
One person trapped in a vehicle was extricated by firefighters.
A 31-year-old woman with an arm injury and a 29-year-old woman with a possible head injury and back pain were evaluated at the scene, said Senior Cpl. David J. McKinney Jr. of New Castle County paramedics. Both were taken by ambulance to Christiana Hospital in Stanton and were in stable condition.
Wilmington Manor, Minquas and Delaware Air National Guard fire companies responded.
The crash is under investigation by New Castle County police.