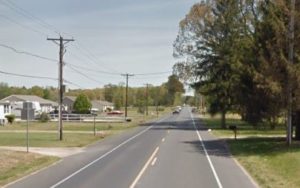 LINCOLN, DELAWARE (10/4/2017) A 66-year-old man was taken into custody by Delaware State Police more than 12 hours after a standoff began and forced evacuation of nearby homes in Lincoln.
Police had said the standoff began about 1 a.m. today when troopers were called to the 18000 block of Johnson Road to check on the welfare of an unstable male alone in a house, Master Cpl. Gary Fournier said. The man barricaded in the home was said to be possibly armed.
Special teams of troopers attempted to make contact with the individual and persuade him to surrender. Police said he left the home about 1:25 p.m. and was taken to a hospital for evaluation.
Detectives are still investigating and charges are possible, Fournier said.
Johnson Road was closed between U.S. 113 (DuPont Boulevard) and North Old State Road during the standoff but has since been reopened.