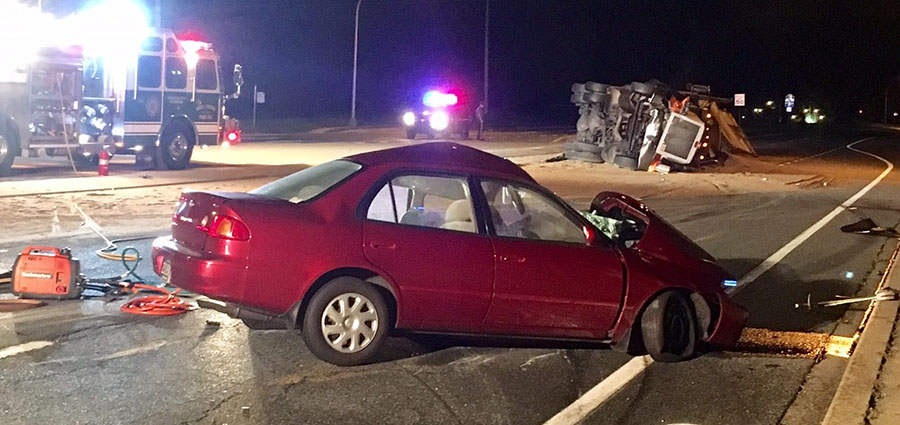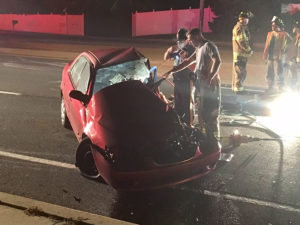 UPDATED STORY: Police identify woman killed in Pike Creek crash
PIKE CREEK, DELAWARE (9/26/2017) A fatal crash closed Route 7 (Limestone Road) early this morning, the Delaware State Police said.
The crash at the New Linden Hill Road intersection was reported at 3:22 a.m.
Police said a passenger car collided with a dump truck carrying chicken feed. The truck overturned.
One person was pronounced dead at the scene and another was taken by ambulance to Christiana Hospital in Stanton with unknown injuries.
Police said commuters should seek alternate routes until the intersection is reopened.