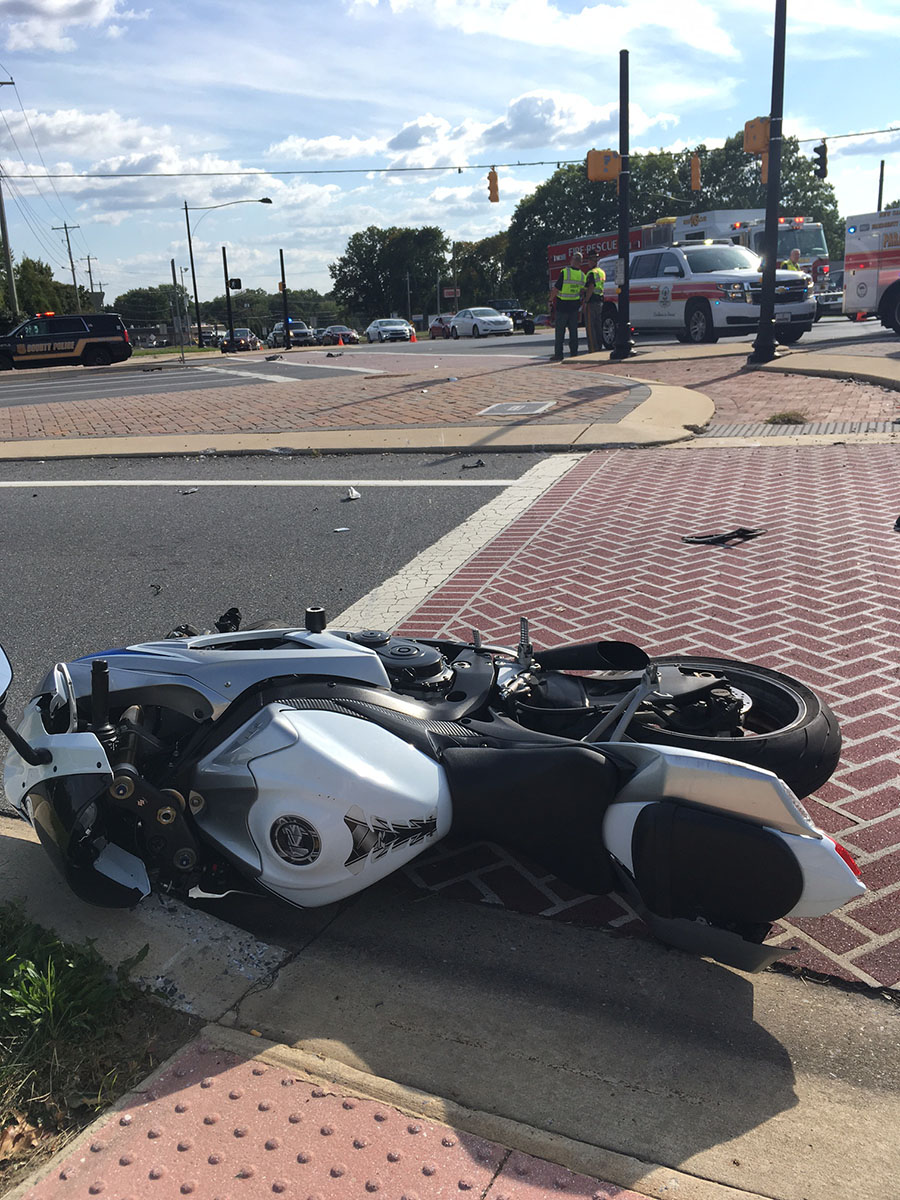 PRICES CORNER, DELAWARE (9/23/2017) A 25-year-old man was seriously injured in a motorcycle crash, authorities said Friday.
The crash happened about 3:45 p.m. Thursday at the intersection of Faulkland Road and Centre Road (Route 141).
The victim was treated at the scene for arm, back and leg injuries, said Paramedic First Class Yvonne T. Russell.
He was taken by Cranston Heights Fire Company ambulance to Christiana Hospital in Stanton.
The crash is under investigation by Delaware State Police.
Elsmere Fire Company also responded.