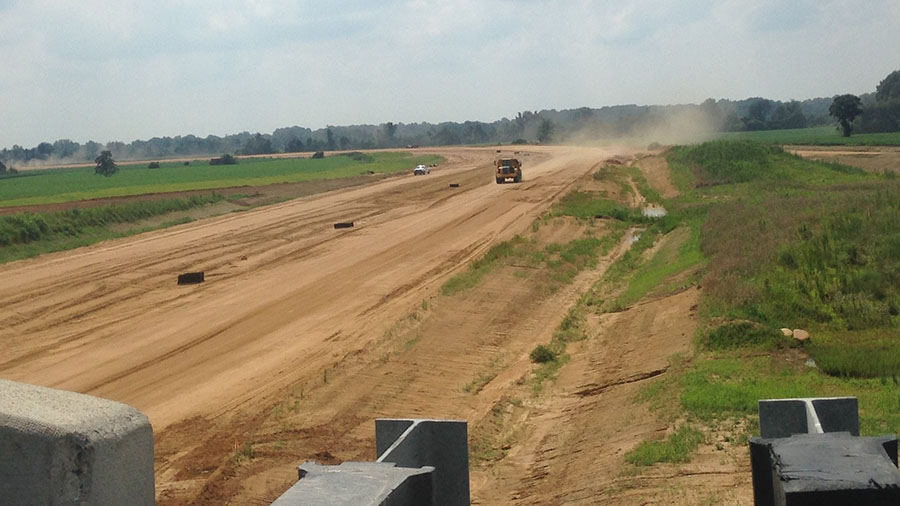 MIDDLETOWN, DELAWARE (9/19/2017) Major delays are predicted this weekend as construction of a new U.S. 301 bridge continues at Route 1 just south of the Chesapeake & Delaware Canal.
The Delaware Department of Transportation says northbound lanes of Route 1 will be closed at Pole Bridge Road beginning at 7 p.m. Friday. Traffic will be re-rerouted to Pole Bridge Road and northbound U.S. 13, returning to Route 1 at the free ramp just south of the Roth Bridge over the canal. The closure is scheduled to end at 10 a.m. Saturday, although a similar closure recently went hours longer than expected.
Northbound Route 1 will be reduced to a single lane beginning at 6 p.m. Friday in advance of the full closure.
And southbound Route 1 will have a single lane closed just before the Roth Bridge over the canal, beginning at 7 p.m. Friday through 10 a.m. Saturday.
On U.S. 13, northbound traffic south of Pole Bridge Road will be limited to the left lane to allow for free right-turn movement of the traffic diverted off Route 1, DelDOT said.
The toll will be waived at the exit from northbound Route 1 to Pole Bridge Road.