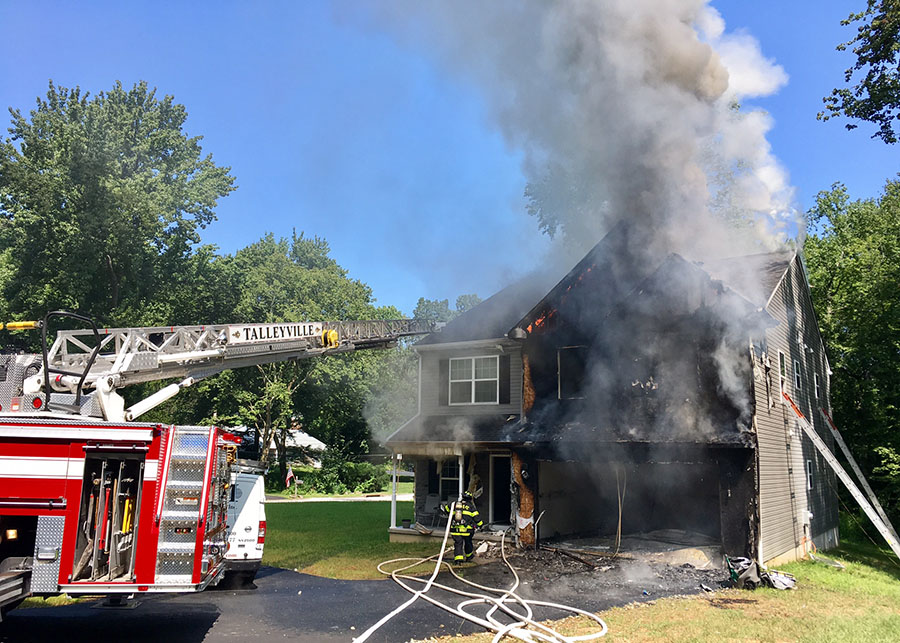 BRANDYWINE HUNDRED, DELAWARE (8/28/2017) Fire that ripped through a Brandywine Hundred home caused more than $200,000 damage, authorities said.
The fire broke out Saturday afternoon in the first block of North Trail, in the Indian Field neighborhood.
Flames were shooting from the two-story home when Claymont firefighters arrived, said Michael G. Chionchio. assistant state fire marshal.
Investigators are still trying to determine how the fire started.
No injuries were reported.
Two adults and two children were displaced by the blaze.