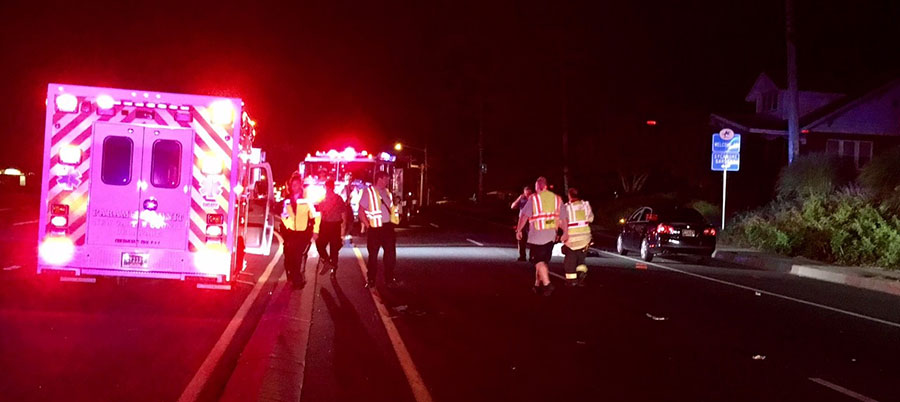 NEWARK, DELAWARE (8/31/2017) A woman walking across Capitol Trail (Route 2) east of Newark died after she was struck by a car early today, the Delaware State Police said.
The collision happened about 2:30 a.m. in the westbound lanes near Darwin Drive.
Police said the woman, later identified as Barbara Fels, 51, of Newark. stepped into the path of a 2007 Volkswagen Jetta.
The driver of the Jetta, a 33-year-old Wilmington man, swerved to the right but the pedestrian was vaulted into the hood by the impact and came to rest in the right-hand lane.
The driver brought the car to a stop on the shoulder. He was not injured.
Fels, who police initially said was 49 years old, was pronounced dead at the scene.
Police said she was wearing dark clothing, wasn't carrying a flashlight and wasn't using a marked crosswalk.
"Alcohol use on the part of the victim is being considered as a factor in this crash," Master Cpl. Jeffrey Hale said.
Police are still investigating but said no charges are expected. The driver's name has not been released.