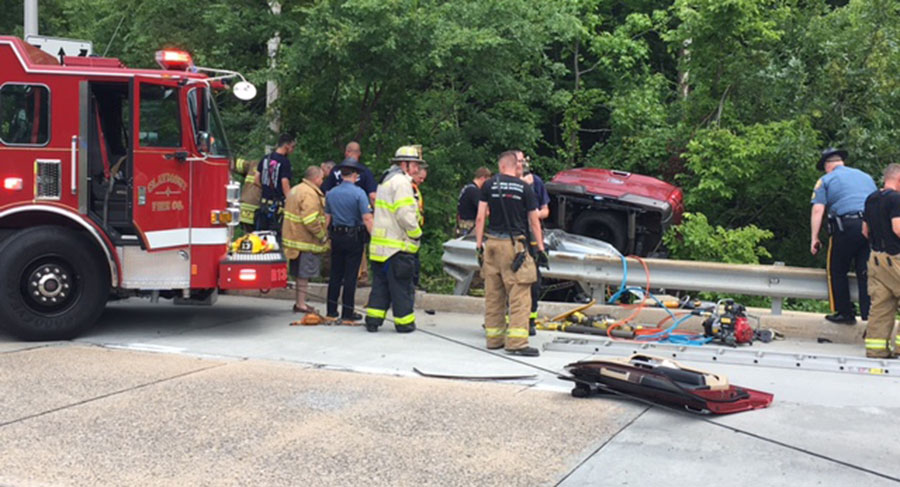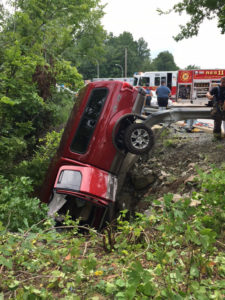 BRANDYWINE HUNDRED, DELAWARE (8/13/2017) A 79-year-old man was in serious condition Saturday after his pickup truck crashed off Carr Road into Shellpot Creek, authorities said.
The crash happened about 1:45 p.m. east of Marsh Road.
It took firefighters from Brandywine Hundred, Claymont and the High Angle Confined Space and Rescue Team about 25 minutes to free the driver, said Paramedic First Class Yvonne T. Russell.
The man suffered head injuries and was taken by ambulance to Christiana Hospital in Stanton.
The crash is under investigation by Delaware State Police.
Pedestrian struck on Philadelphia Pike in critical condition
Passed-out driver charged in hit-and-run crash