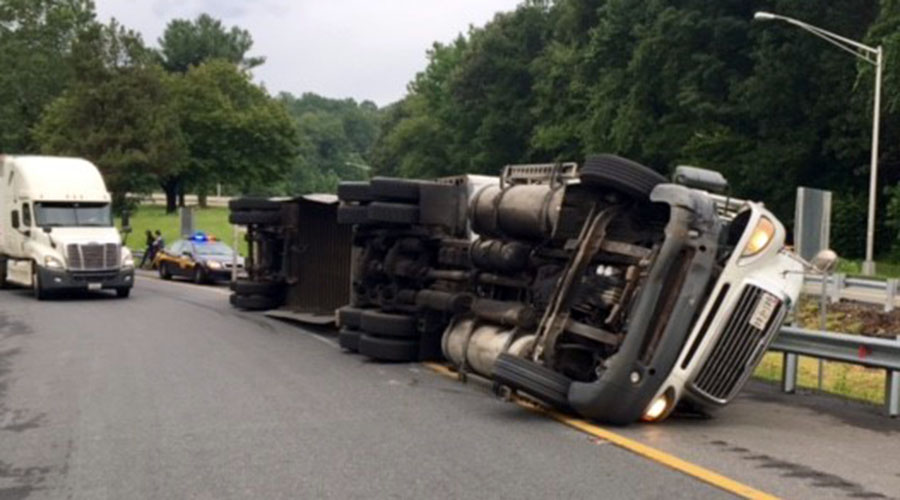 NEWARK, DELAWARE (8/8/2017) An overturned tractor-trailer forced closure of an Interstate 95 ramp near Newark this morning, the Delaware State Police said.
The truck overturned about 6:35 a.m. on the ramp from southbound I-95 to southbound Route 896 (South College Avenue).
Police said the driver, 28-year-old Cory Saunders of Baltimore, Maryland, failed to negotiate the curve and struck th guard rail.
Saunders was wearing a seat belt and wasn't injured, police said.
He was cited by police for inattentive driving.
Police said the ramp would remain closed until the wreckage is removed. Wreckers were still on the scene at 9:10 a.m. working to upright the tractor-trailer.
Motorcyclist dies after crash with DART bus
Two killed in crash near Georgetown identified