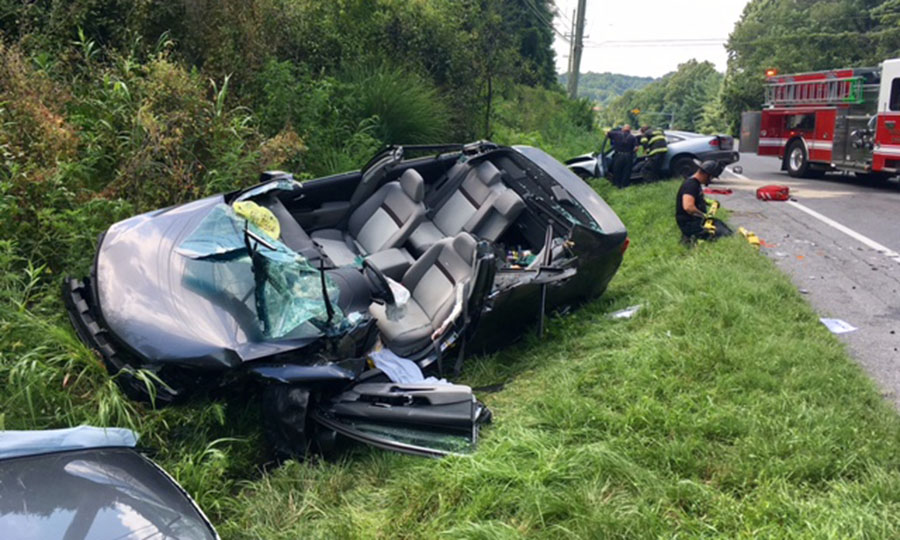 HOCKESSIN, DELAWARE (8/5/2017) Two people were seriously injured in a three-vehicle crash on Limestone Road on Friday afternoon, according to reports from the scene.
The crash happened about 3 p.m. just south of Brackenville Road.
A man about 60 driving one of the vehicles was trapped inside until extricated by firefighters.
A 19-year-old woman in another car was ejected when the vehicle rolled over several times. She was flown to Christiana Hospital in Stanton.
No one was injured in the third vehicle, which had minor damage.
The crash is under investigation by Delaware State Police.