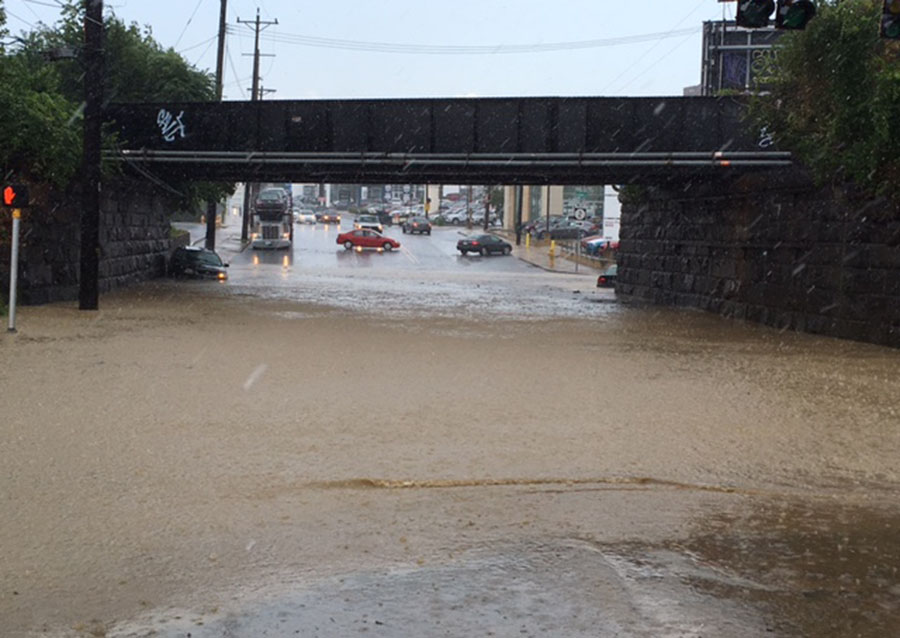 WILMINGTON, DELAWARE (8/3/2017) Storms brought heavy rain, pea-sized hail and some flooding in Delaware on Wednesday.
Flooding about 1:35 p.m. closed Pennsylvania Avenue at Union Street in Wilmington for about an hour.
A wind gust of 44 mph was reported in the Delaware Bay, the National Weather Service reported.
More than 2 inches of rain was measured in some spots.
Quarter-inch hail was reported in Talleyville and Wilmington.