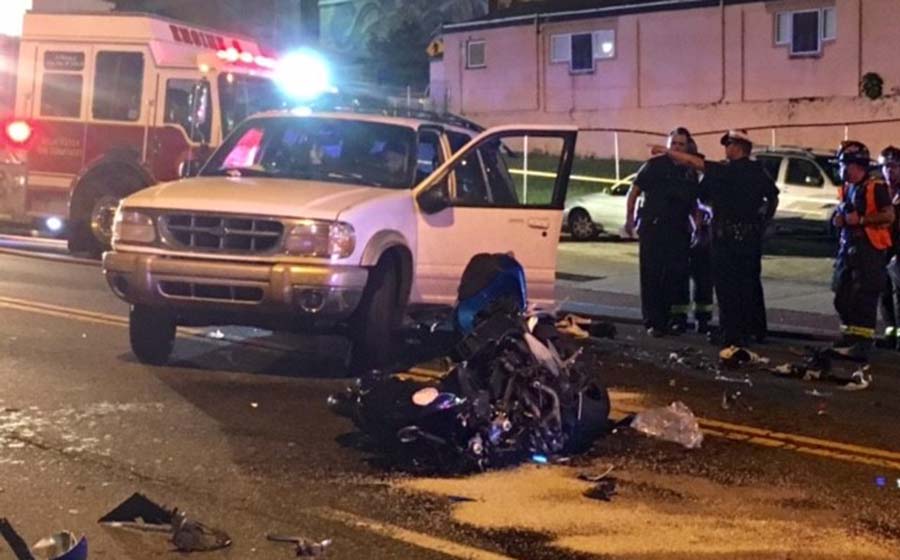 WILMINGTON, DELAWARE (7/16/2017) A motorcyclist was in critical condition after colliding with an SUV in Wilmington on Saturday night, according to reports from the scene.
The crash happened about 9 p.m. in the 1000 block of W. Fourth St.
The motorcyclist was trapped under the vehicle for about 20 minutes until extricated by firefighters.
Wilmington police are investigating the crash.
Woman killed in bicycle, motorcycle crash on U.S. 13
2 UD students robbed at gunpoint in Newark