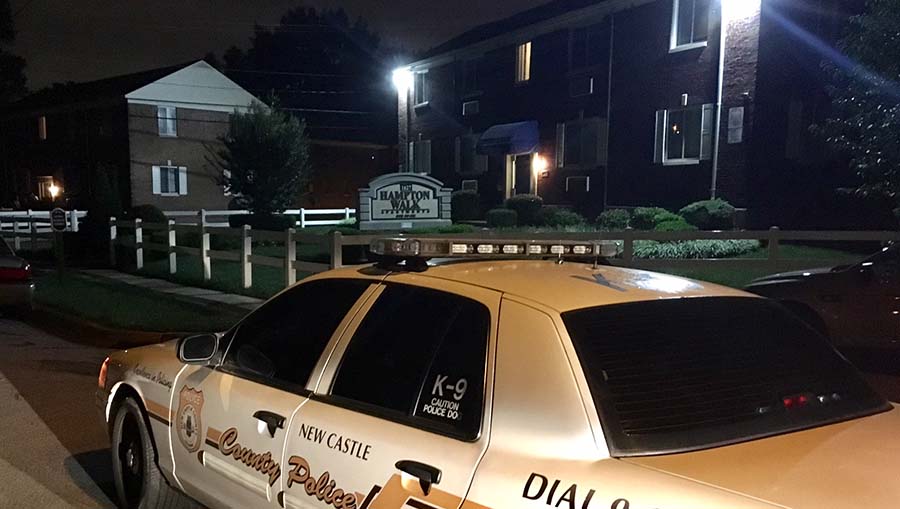 NEW CASTLE, DELAWARE (7/15/2017) A 24-year-old man was in serious condition after a stabbing at the Hampton Walk Apartments near New Castle early today, according to reports from the scene.
The stabbing happened about 1:30 a.m. in the 1600 block of New Jersey Ave.
The man suffered stab wounds to the abdomen, and the assailant fled.
The victim was taken by ambulance to Christiana Hospital in Stanton.
New Castle County police are investigating the crime.
Man shot in face in Wilmington