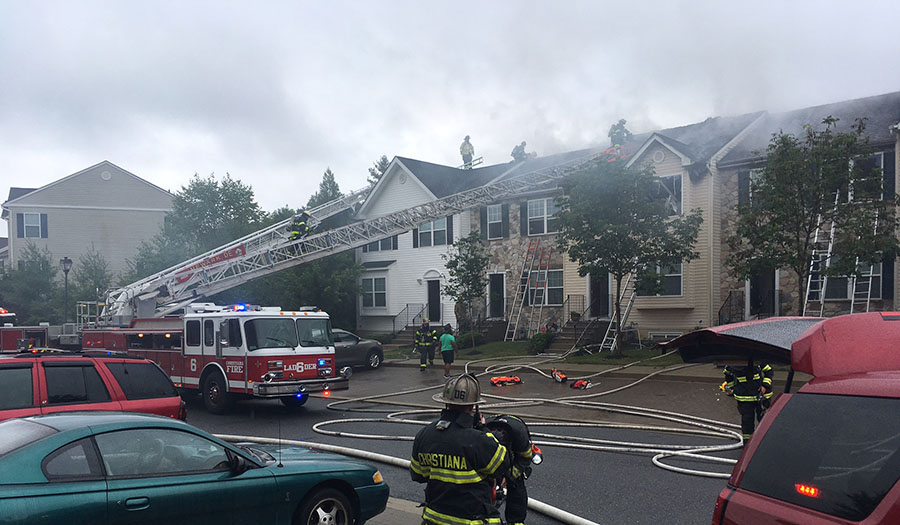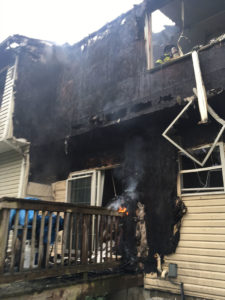 BEAR, DELAWARE (7/7/2017) A fire that caused $500,000 damage to several town houses in Bear has been ruled accidental, the Delaware state Fire Marshal's Office said.
The blaze at 55 Paisley St. in the St. Andrews complex was reported at 11:55 a.m. Thursday.
Christiana Fire Company found heavy smoke and flames coming from the rear of a townhome and extending into the roof, said Robert L. Fox, chief deputy state fire marshal.
The fire spread to several townhomes on the block and was elevated to a third alarm.
One firefighter was treated for burns and taken by ambulance to Christiana Hospital in Stanton. The fire company said the firefighter wasn't expected to be admitted for a lengthy time.
Fox said the fire was caused by discarded smoking materials on the rear deck.
About 25 displaced residents were being assisted by the American Red Cross and the management for the complex.