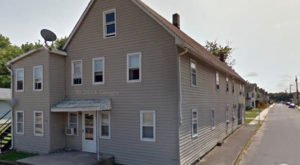 CHESWOLD, DELAWARE 96/26/2017) One person died and a firefighter was injured when fire broke out in an apartment building in Cheswold on Sunday night, authorities said.
The blaze was reported at 9:26 p.m. at 179 Commerce St.
Flames were shooting from a second-floor apartment when Cheswold Fire Company arrived, said Michael G. Chionchio, assistant state fire marshal.
He said the deceased victim, believed to be a resident, was found in the second-floor apartment.
The injured firefighter was taken by ambulance to Bayhealth Kent General Hospital in Dover.
Investigators are trying to determine how the fire started.
Chionchio said damage to four apartments was estimated at $50,000.
The American Red Cross is assisting about 10 displaced residents.