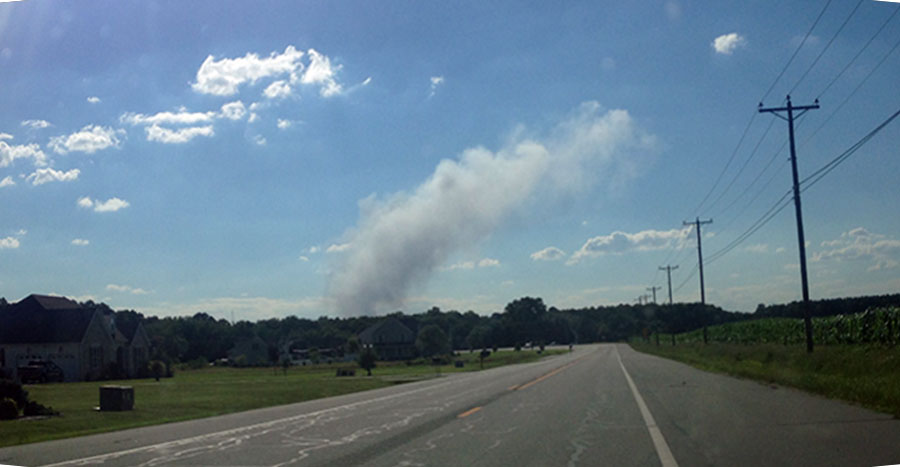 FELTON, DELAWARE (6/26/2017) Smoke from a commercial structure fire northwest of Felton has been visible over a large area late this afternoon.
The blaze at 3051 Willow Grove Road was reported at 5 p.m., drawing responders from numerous fire companies, including Felton, Camden-Wyoming, Harrington, Bowers Beach, Magnolia and Little Creek.
Firefighters were still battling the blaze more than an hour and a half later, struggling to get water to the rural location without nearby fire hydrants.
Motorists crossing the Roth Bridge over the Chesapeake & Delaware Canal, more than 30 miles north of the fire scene, reported seeing the large plume of smoke from the blaze.
1 dead in Cheswold apartment blaze; firefighter injured