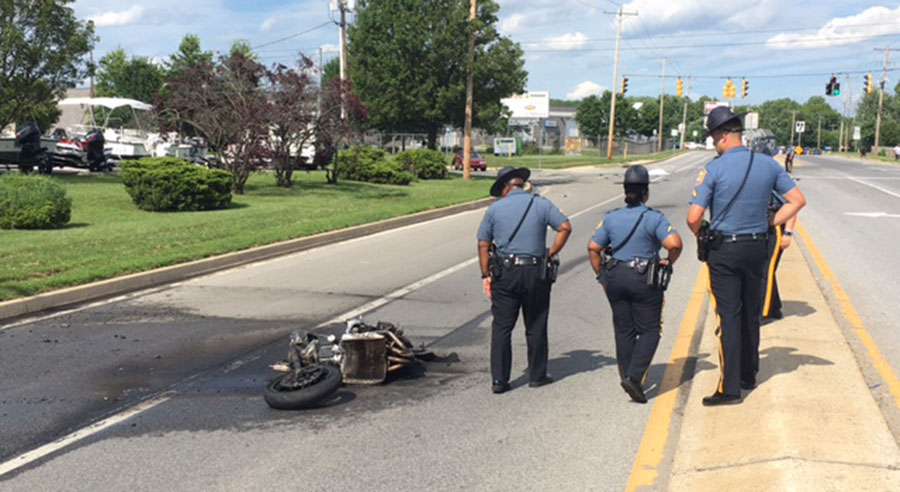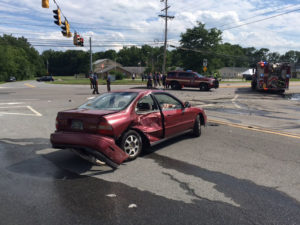 BEAR, DELAWARE (6/25/2017) A 24-year-old Newark man died in the fiery crash of a motorcycle and a car on Old Baltimore Pike on Saturday, the Delaware State Police said.
The crash happened about 3:50 p.m. at the intersection with Albe Drive/Deer Run Drive.
The victim, identified by police as Rick Williams, was declared dead at the scene.
Police said A 1994 Honda Accord, driven by a 38-year-old Middletown man, was eastbound and making a left turn onto Albe Drive on a solid green traffic signal when it entered the path of a westbound 2008 Kawasaki ZOE motorcycle.
The motorcycle struck the right rear side of the car, which spun around and came to rest on Albe Drive.
Williams, who wasn't wearing a helmet, was ejected from the bike and landed in the intersection. The motorcycle continued west and stopped on Old Baltimore Pike, becoming engulfed in flames.
The driver of the car was treated at the scene by New Castle County paramedics, then taken by ambulance to Christiana Hospital in Stanton. Police said his injuries were not life-threatening.
24-year-old Harrington man dies after crash near Milford