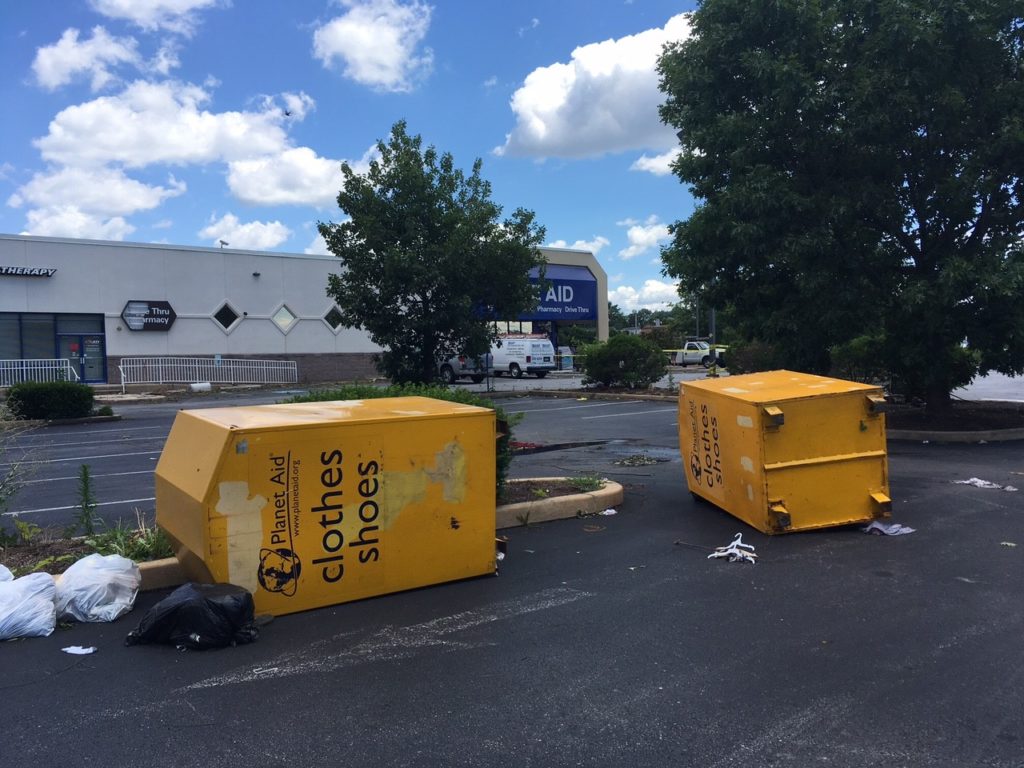 DELAWARE (6/24/2017) Storms that moved through Delaware early today caused damage at spots across New Castle County, according to reports from the scene.
At New Castle Avenue and Landers Lane, a Rite Aid store was closed after heating and air conditioning units were knocked into the building. High winds also overturned heavy clothing donation boxes in the parking lot.
At CPG Inc., a towing company on New Castle Avenue, the winds damaged an 8-foot-tall metal fence, scattering parts of it around the area.
Numerous trees and power lines were knocked down along Porter Road and in the area of the Hickory Woods development in Glasgow, according to the National Weather Service.
In early afternoon, Delmarva Power reported about 60 customers still without service in the New Castle area.