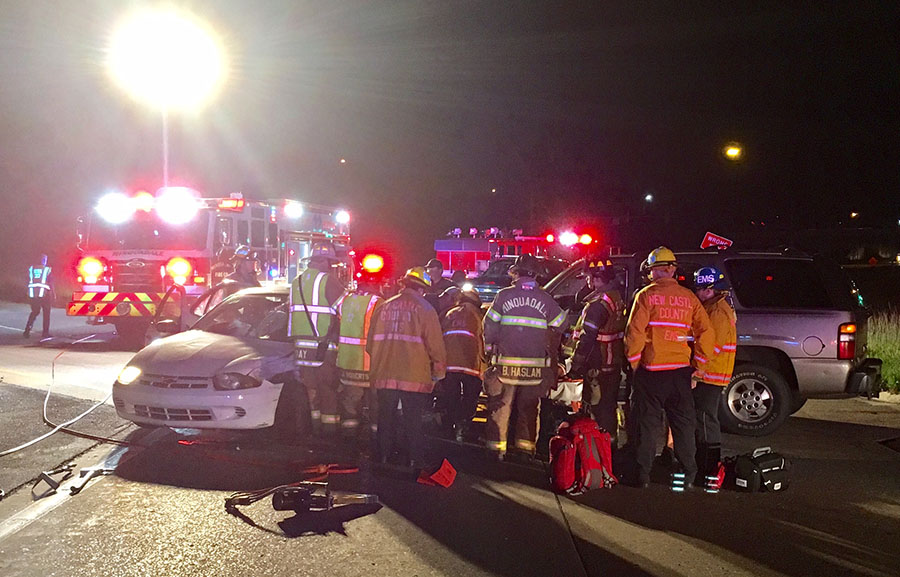 WILMINGTON, DELAWARE (6/22/2017) A two-vehicle crash south of Wilmington trapped one person in a car for about 20 minutes, according to reports from the scene.
The crash happened about 11:30 p.m. Wednesday at North DuPont Highway (Business U.S. 13) and Rogers Road.
The 22-year-old woman was extricated by Minquadale firefighters.
She was evaluated at the scene for possible abdominal injuries, neck, back and knee pain, said Senior Cpl. David J. McKinney Jr. pf New Castle County paramedics. She was stable when taken by ambulance to Christiana Hospital in Stanton.
The crash is under investigation by Delaware State Police.
Man shot in Wilmington in critical condition