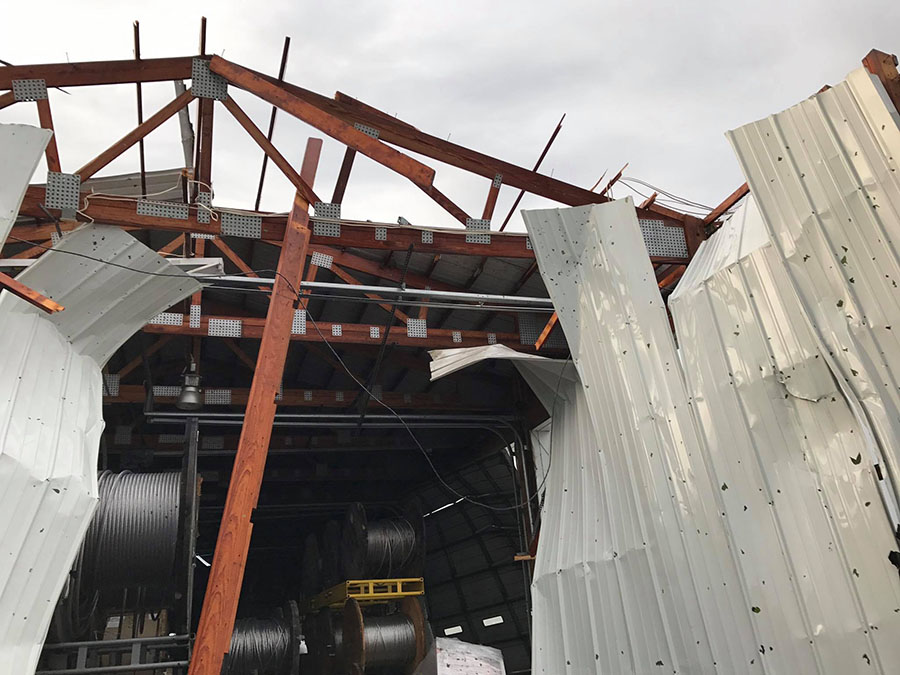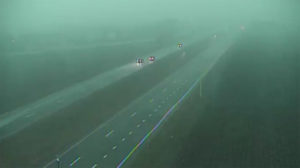 UPDATED STORY: Delaware tornado confirmed
DELAWARE (6/19/2017) Wind damage in southern Delaware this evening was described by emergency officials as a probable tornado, according to the National Weather Service.
The service reported trees down near the intersection of Route 16 and St. Johnstown Road, east of Greenwood, and damage to a mobile home on Amelia Drive in the Cedar Creek Estates community south of Milford.
The Delaware Electric Cooperative, in a Facebook posting, reported damage to its facility on U.S. 13 south of Greenwood: "Co-op's headquarters building was hit hard by the severe storms. The main building seems okay, but there is damage to a wire shed, construction trailers were flipped over and our fence and trees were blown down. This has not impacted restoration efforts for those without power. Crews will likely work through the night."
The Co-op reported several hundred members were without power in Kent and Sussex counties after the line of thunderstorms swept across the state after 6 p.m.
Delmarva Power reported more than 3,000 customers out at one point in Delaware and nearby Maryland but the number out was down to about 700 at 11 p.m.
The weather service reported a wind gust of 64 mph in Lewes at 8:40 p.m.
More than 2 inches of rain was measured at Woodside and Kitts Hummock in Kent County.
The National Weather Service had issued a tornado warning for northern Sussex County and southeastern Kent County at 6:17 p.m.
The weather service planned to send meteorologists to the Greenwood-Ellendale area on Tuesday to determine if the storm damage was in fact caused by a tornado.