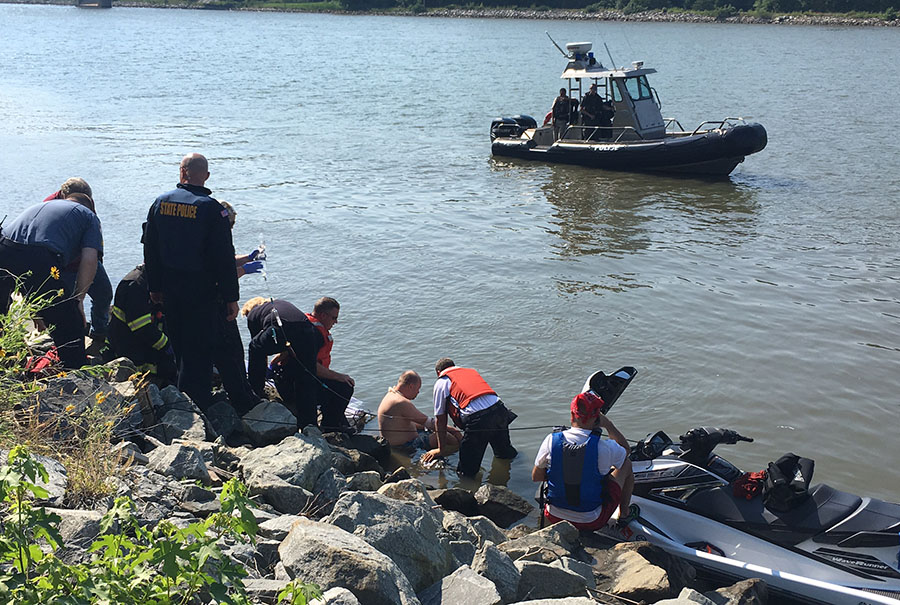 ST. GEORGES, DELAWARE (6/14/2017) A 56-year-old man was taken to a hospital after he was thrown from his personal watercraft in the Chesapeake & Delaware Canal on Tuesday, authorities said.
The incident happened about 3:50 p.m. near Old Summit Bridge Road as the man was attempting to ride a wake in the canal.
He was found by state Department of Natural Resources and Environmental Control officers and was still in the water when New Castle County paramedics arrived, said paramedics Senior Cpl. David J. McKinney Jr.
The man suffered injuries to his shoulder and leg, McKinney said.
He was flown to Christiana Hospital in Stanton in a Delaware State Police helicopter in stable condition.
Volunteer Hose Company of Middletown firefighters responded.